The Apple Music University Student program is available to students in many countries. The offer gives you 3 months of free access to Apple Music with Apple TV+ included. After the trial period, you'll receive a 50% discount off individual premium plans valid as long as you're a student.
Note that to claim this offer, you must be enrolled in an accredited institution and have a valid student email address. Now follow these steps below
1. Launch the Apple Music App and tap on see more plans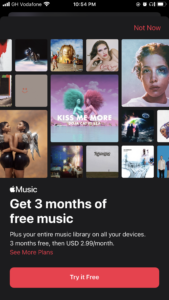 2. Choose University Student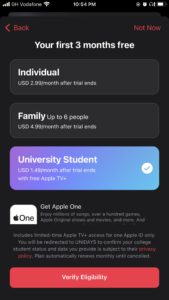 3. Tap on Verify Eligibility
4. You'll be redirected to myunidays, enter your student email and confirm your eligibility
5. After being verified, you'll be redirected to Apple Music. Tap on "Try it now"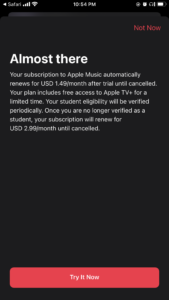 6. Confirm subscription with your Face ID/Touch ID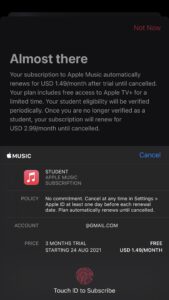 That's it! You'll receive an email confirming your subscription and have access to over 70+ million songs.
Don't forget to share this post with other students 😁