Have you ever wondered the price of getting your broken MacBook display replaced without AppleCare+? Well, it's been enough to discourage people who ended up selling the whole broken unit. A tweet by DanRui on Twitter revealed some people opt for these broken Mac units to use as a Mac mini. Since the remaining unit already has a keyboard, trackpad, and speakers, all you need to have a fully working Mac is a monitor and a USB C/HDMI cable.
Where can I get a broken Macbook?
According to comments under the tweet, China is the most common place to get these broken or lower half MacBooks. However, it's quite difficult to find a product since most have chinese titles and descriptions. Also, some of these platforms do not sell outside China or to some specific countries. For example, I tried signing up on "Free Fish"/Xianyu (2.taobao.com) China's version of eBay and ended up getting a "malicious enrollment" message. After 3 phone number verifications, I still wasn't able to enroll on the app.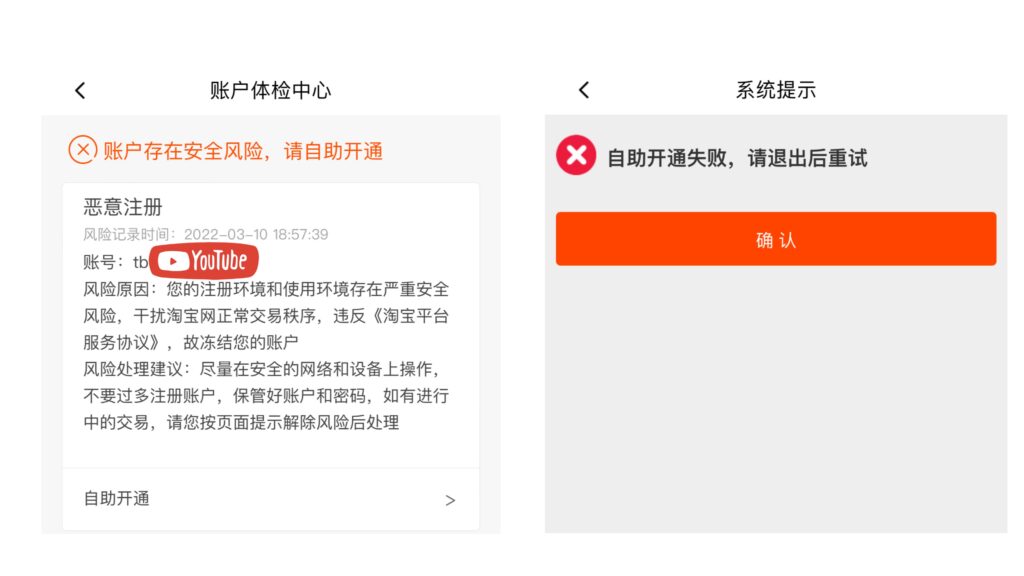 However, others claim you can log in to Xianyu with your verified Alipay account without problems. Another option is to contact support to get your account enrolled. No doubt that could also be a hefty process. After searching for a broken/lower half MacBook using Google Lens, I ended up finding some units on eBay which most of us know of and can access.
How much is a broken/lower half MacBook?
Not so expensive! You're probably going to find it cheaper on Xianyu. But for the rest of the the world, the price of these units depend on the year and specs. Expect to pay something above $100. To find these broken MacBooks, visit eBay and enter search terms like "macbook no screen", "macbook without screen", "damaged screen macbook". Here are sample results with their prices: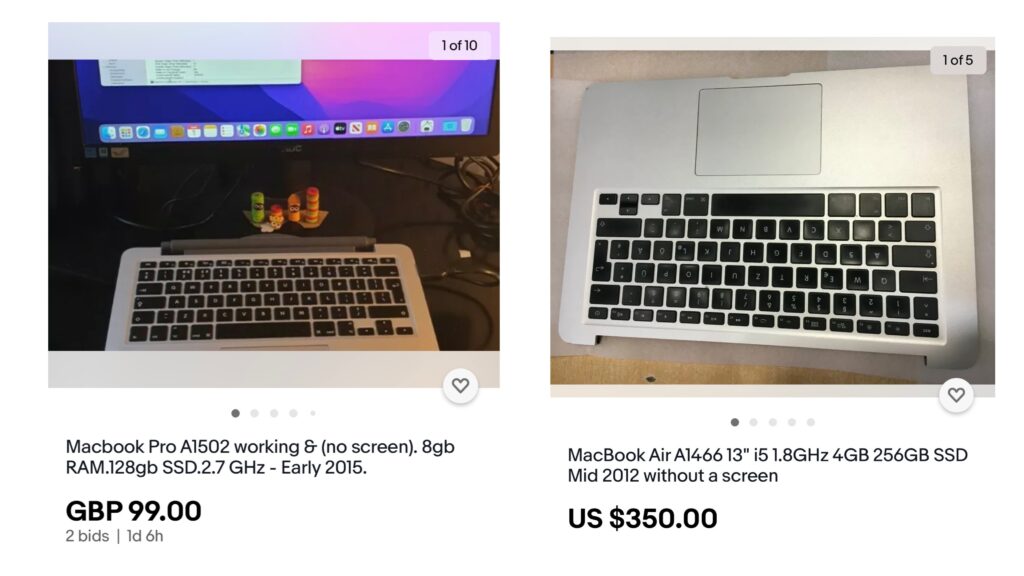 Remember you still need a display for such broken units. Be sure to read the description of these products when attempting to purchase them. If I should gain access to Xianyu in the future, I'll post my impressions and review of a unit I purchase on my Youtube Channel. Feel free to leave your thoughts in the comment section.