Menstrual cramps can almost be as painful as heart attacks. It is one of the most unpleasant experiences women have to go through every month. Over-The-Counter medicine such as Aleve and Advil are commonly used to relieve period pains. However, these might not work as fast as you want, or even be as effective as desired. Another may opt for a non-drug treatment to relieve period pains. This is where Livia steps in!
What is Livia?
Livia is an innovative device which "turns off" period pains. Its purpose is to offer a faster, drug-free and effective method of relieving menstural pain with no side effects. It first launched as an Indiegogo campaign in April 2016 after over 3 years of research and testing. The campaign reached the interest of many and raised $1,741,799 from 18,880 backers. Livia sells today as an FDA certified and a scientifically proven product.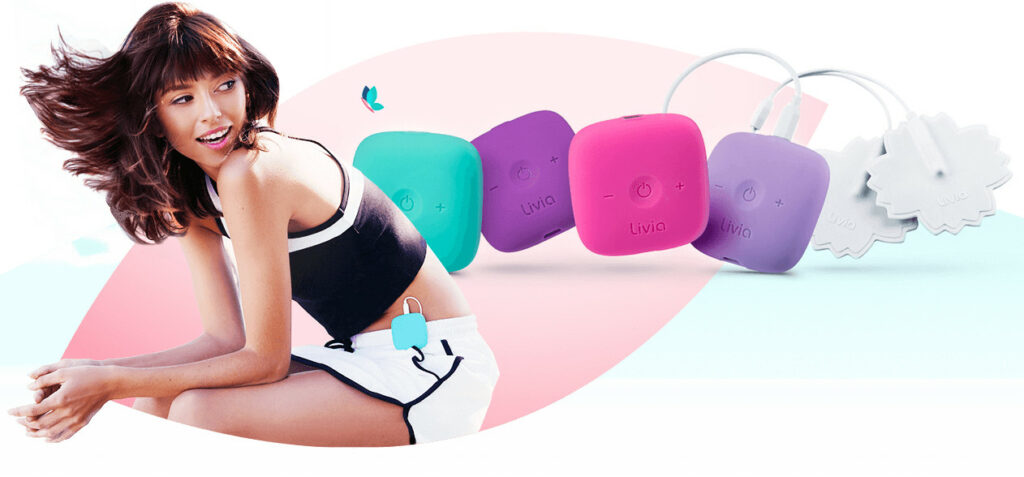 How does Livia work?
The brain plays a key role when it comes to feeling pain. Livia uses the Gate Control Theory to help reduce period pain. Here, nerve gates in the spinal cord either permits or block the transmission of pain signals to the brain. Livia sends out special pulses which closes the nerve gates by keeping it busy. The closure blocks period pain signals from getting to the brain. This operation happens in about 30 to 60 seconds after use of the product.
Is Livia safe?
According to Livia, there are no known side effects when it comes to using the product. However, people with a heart pacemaker or have a heart rhythm problem must not use Livia. This product has been certified by the American Food and Drug administration and given the European CE mark. In case you're wondering about fertility issues, livia does not have an effect on that. Keep in mind Livia is not suitable for women undergoing fertility treatment.
Are you interested in trying out Livia? Fill the form below & we'll get in touch soon.